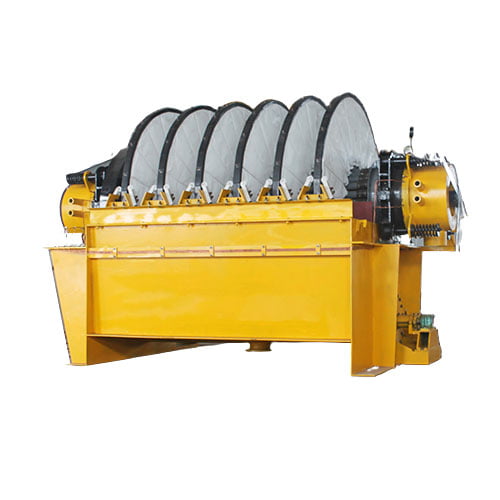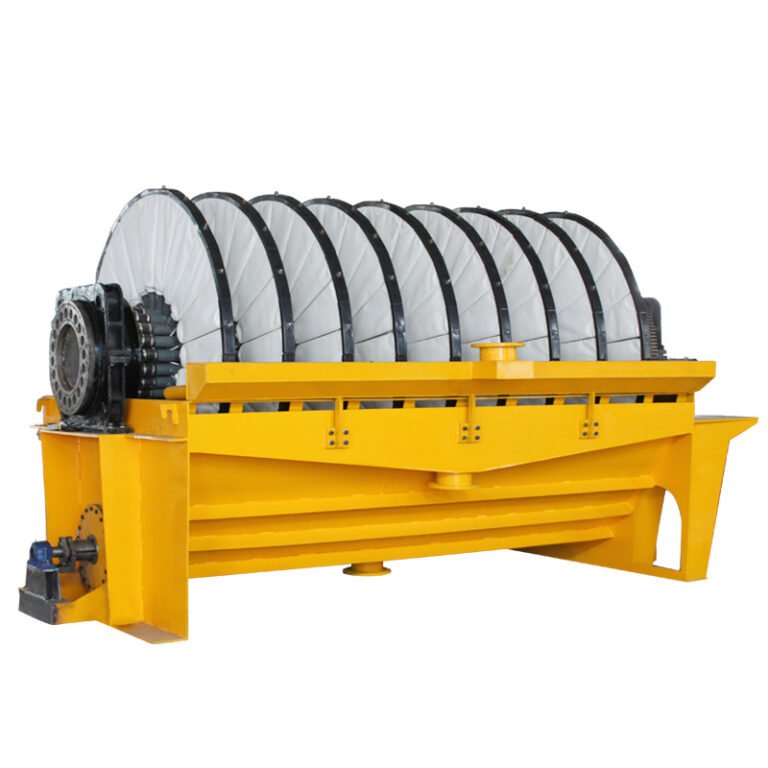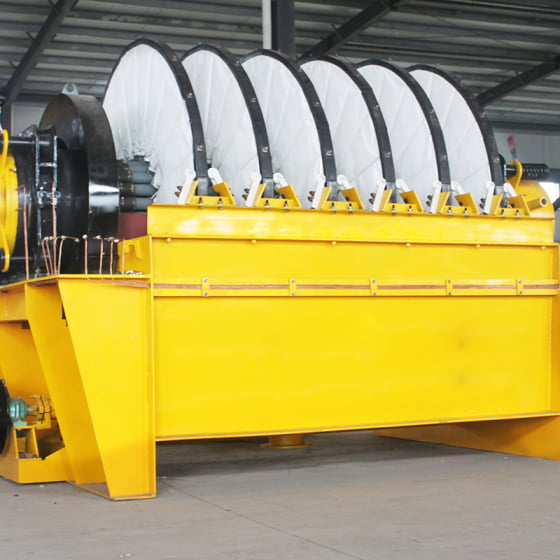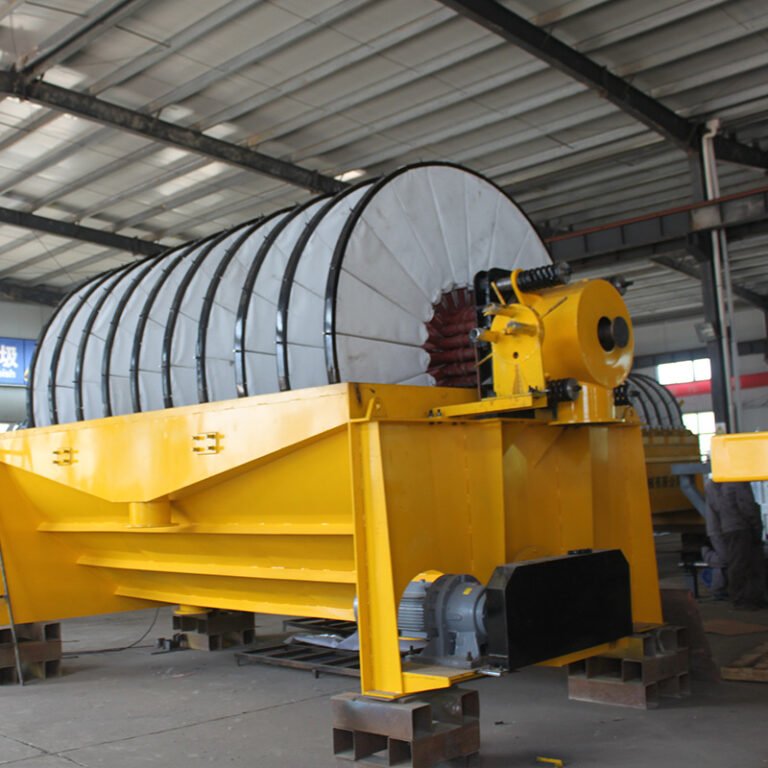 The rotary vacuum filter is composed of discs of the individual sectors. Each sector is an independent filter unit, A filter chamber is formed on the sector by a filter cloth. The filter disc is driven by a motor through the decelerator and the open gear drive. The filter disk turns clockwise in the slurry hopper, at the adsorption area, the slurry in the filter chamber will form to be the cake due to the effect of vacuum suction on the sectors. The Agitator rotates to prevent solid precipitation. While away from the slurry surface, the cake continues to dewater under vacuum suction. The filtrate passes through the filter cloth and tube, to discharge from the distribution. The cake is discharged from the discharge zone by the reverse blowing and discharged into the discharge hopper. The full operation process is continuously in circulation.
Rotary vacuum filter is equipment what used for liquid & solid separation. It is driven by a motor which connected reducer and open-gear mechanism. In this way, the main drum which filled in the slurry can rotate at a constant speed.
By means of a vacuum pump, different pressure values are created in the field of absorption (vacuum) on either side of the filter medium in this way, the solid material will remain on the filter material. As a result of the vacuum applied of the disc, the solid particle remaining on the filter material enters the drying area.
In this environment, water is continuously removed from the product with the aid of a vacuum. At the end of this area, product completed drying process is transmitted to the drain channel through the filter with the help of scrapers. Product by means of the channel is dropped onto the conveyor belt. The full operation process proceeds continuously.
| | | | | |
| --- | --- | --- | --- | --- |
| | | | | Length(mm)*Width(mm)*Height(mm) |
| | | | | |
| | | | | |
| | | | | |
| | | | | |
| | | | | |
| | | | | |
| | | | | |
| | | | 7.5 | |
| | | | | |
| | | | | |
| | | | | |
| | | | | |