Ceramic Vacuum Filter & Vacuum disc filter
Ceramic Vacuum filter is a new generation of high efficiency and energy-saving solid-liquid separation system. The basic principle resembles a common disk vacuum filter, but the key difference is that the ceramic filter operates with porous ceramic filter disks as filtering medium, which allows only water going through the filter disks but not solids or gas. The pore size of the ceramic filter plate is usually 1-5 microns (1.5-2.0 microns is the most commonly used). Such micropores can produce strong capillary action.As a result, solid particles in the slurry are adsorbed on the outer surface of the disks and dried to low moisture content.
The vacuum disk filter consists of a slowly rotating drum divided into segments, the lower part of which is submerged in the pulp to be filtered. A variety of individual segments are created around the perimeter, which are disconnected from one another. The vacuum is created through the axle bearing with a header valve that disconnects at a certain point in the rotation of the drum and forces compressed air into the ceramic filter medium, which eliminates the cake and lets it drop to a metal scraper, where it is washed down to the residue discharge launder. When the newly formed and sticky sludge emerges from the slime pulp, it is treated to a spray of atomizing nozzles that deliver a wash liquor that overnight absorbs and displaces the value-carrying fluid.
Features
Large processing capacity and obvious energy saving effect.
It adopts PLC program for automatic control, automatic feeding and automatic cleaning, which reduces the labor cost of system operation.
It has automatic fault alarm system, fault screen display function, high and low liquid level alarm display, and automatic removal or shutdown manual processing.
The structure is reasonable, the work is reliable, the main transmission parts adopt the maintenance-free design, and the tank body adopts the stainless steel.
The water content of the filtered and dehydrated material is very low, which can greatly reduce the transportation cost and loss.
Because the filtrate is clear, it can be reused, reducing emissions, in line with the current environmental protection trend of cleaner production.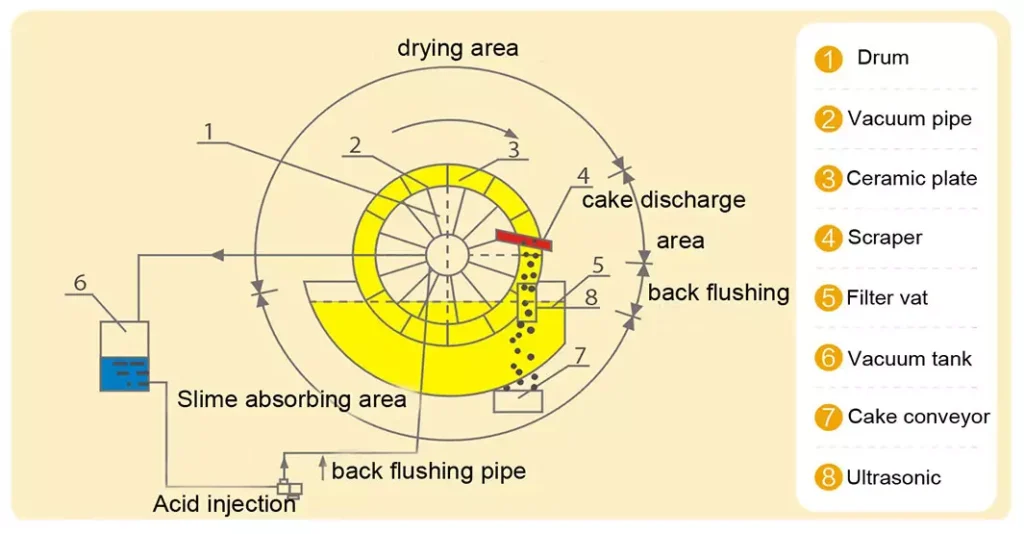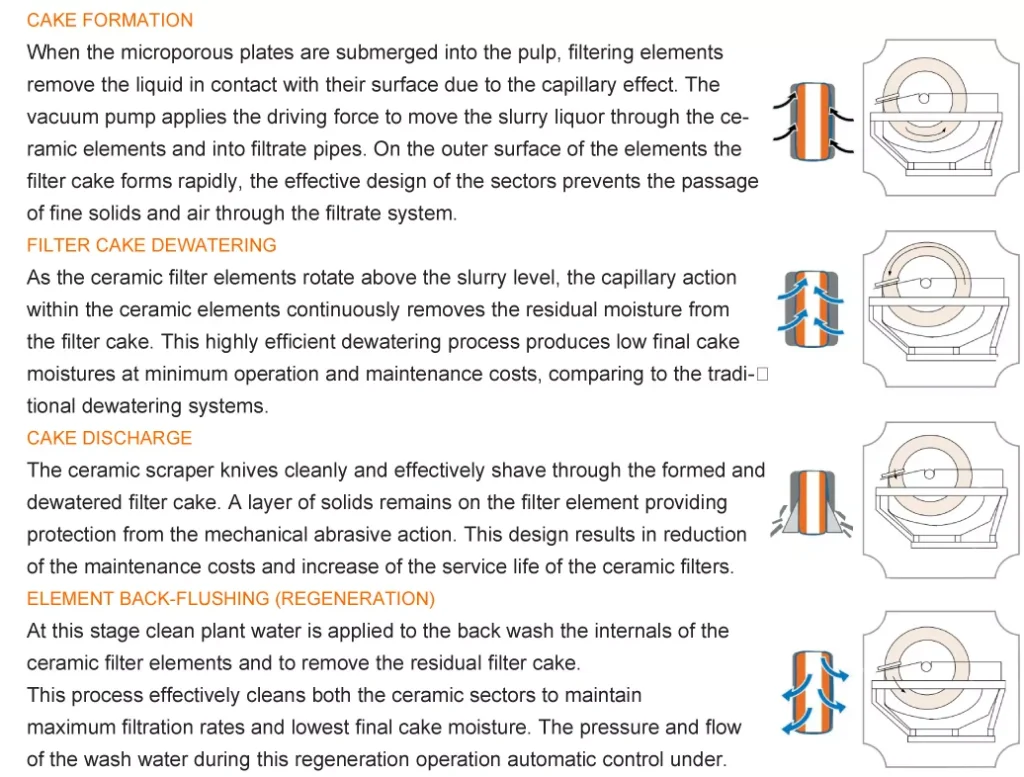 | | | | | |
| --- | --- | --- | --- | --- |
| | | | | Length(mm)*Width(mm)*Height(mm) |
| | | | | |
| | | | | |
| | | | | |
| | | | | |
| | | | | |
| | | | | |
| | | | | |
| | | | 7.5 | |
| | | | | |
| | | | | |
| | | | | |
| | | | | |