CORROSION RESISTANT MORTARPUMP-CENTRIFUGAL PUMP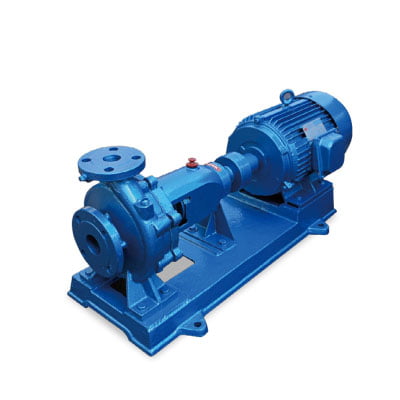 Corrosion resistance and wear resistance, one pump for multiple purposes, applicable to acid and alkali type clear liquid slurr.
Structure:
  1. the pump body is steel lined with ultra-high molecular weight polyethylene, and the lining thickness is 8-20mm.
  2. There are two types of impeller: separated type and closed type. It can be selected according to the media condition.
  3. Seal: K-type power seal.
Applicable medium:
sulfuric acid with concentration less than 80%, nitric acid with concentration less than 50%, hydrochloric acid and liquid alkali with various concentrations, applicable to both clear liquid and slurry;
Main technical parameters:
service temperature – 20 ℃ – 80C (for special requirements and modified materials, it can be increased to 105 ℃). The inlet is 32mm-250mm, the flow is 5-600m2 / h, and the lift is within 50m.
(m²)

(m³/h)

(m)

(r/min)

Power(KW)

Diameter of and outlet

(mm)

(kg)

Shaft power

Equipped with motor

25UHB-ZK-7-10
7
10
2900
0.5
0.75
25×20
75
25UHB-ZK-8-12
8
12
2900
0.7
1.1
25×20
75
32UHB-ZK-8-18
8
18
2900
1.2
1.5
32×25
80
32UHB-ZK-10-20
10
20
2900
1.6
2.2
32×25
80
40UHB-ZK-15-25
15
25
2900
2.7
3
40×32
130
40UHB-ZK-18-20
18
20
2900
2.6
3
40×32
130
40UHB-ZK-15-15
15
15
2900
1.7
2.2
40×32
130
50UHB-ZK-20-30
20
30
2900
4.3
5.5
50×40
170
50UHB-ZK-15-43
15
43
2900
5.6
7.5
50×40
170
50UHB-ZK-30-15
30
15
2900
3.1
4
50×40
170
65UHB-ZK-40-15
40
15
2900
4.5
5.5
65×50
220
65UHB-ZK-30-32
30
32
2900
6.5
7.5
65×50
220
65UHB-ZK-35-25
35
25
2900
6.2
7.5
65×50
220
65UHB-ZK-40-20
40
20
2900
5.9
7.5
65×50
220
65UHB-ZK-10-45
10
45
2900
4.8
7.5
65×50
220
65UHB-ZK-20-50
20
50
2900
8.7
11
65×50
220
65UHB-ZK-30-40
30
40
2900
9.6
11
65×50
220
80UHB-ZK-50-15
50
15
2900
5.6
7.5
80×65
170
80UHB-ZK-50-30
50
30
2900
10.2
11
80×65
170
80UHB-ZK-60-30
60
30
2900
12.6
15
80×65
170